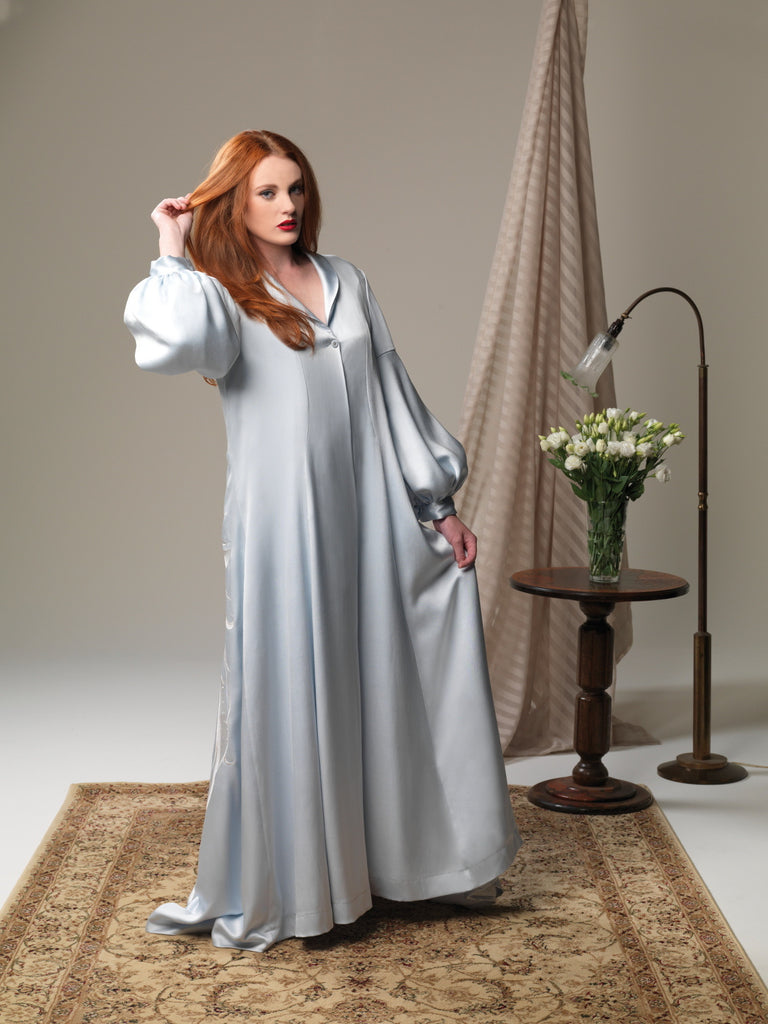 Fortuna Opulence Robe
Reminiscent of times long gone, this robe will dress you in a style that befits your palace. Gracefully made of pure silk and cotton, it dazzles with lavish embroidery and Swarovski crystals, gently whispering "luxury" in every detail and fold. The intricate design of the embroidered wings evokes the splendour of European style. This robe also features a small shawl collar and a hidden button panel. The ¼ carat diamond button gently gathering the garment together adds a further touch of luxury so fitting for the Goddess of Fortune.
Composition: Double-sided silk satin with pure cotton towelling lining.
Care: Professional dry-clean only.
Made to order. Please allow 30-40 days for delivery.
Designed and made in our studio in Melbourne, Australia.
Read about its creation in this blog entry.