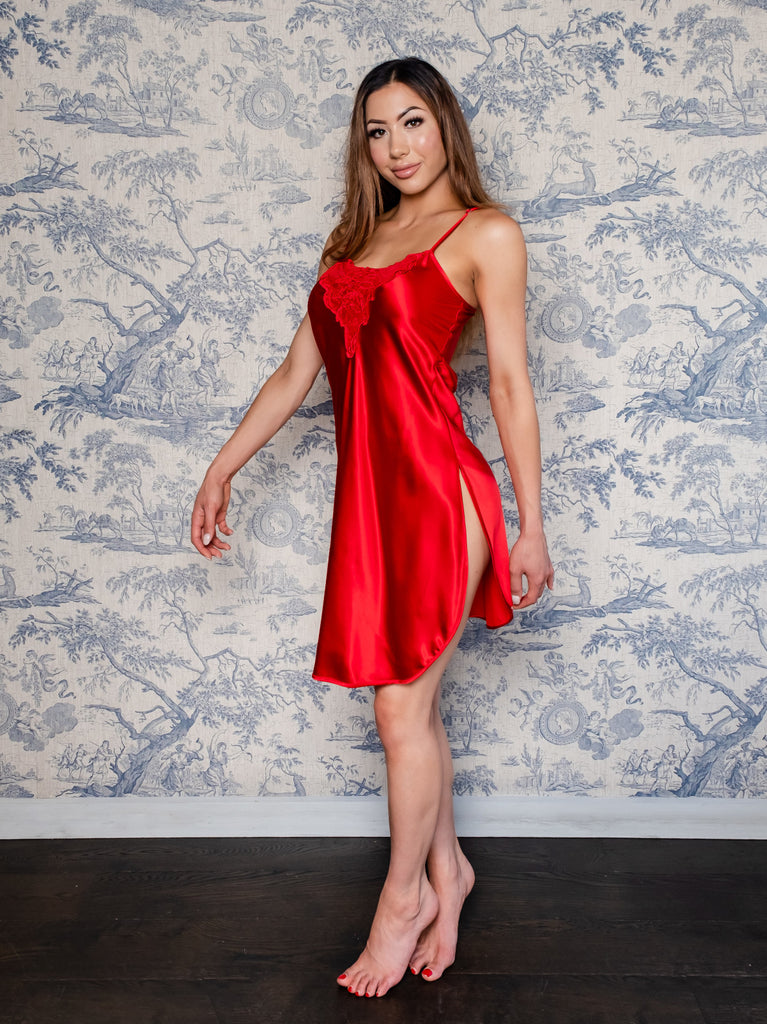 Idun Nightgown
Brighten your day with Idun in glamourous red silk. As the Norse Goddess of spring and rejuvenation, Idun was the keeper of the magic red apples of immortality - the gods had to eat them to preserve their youth. Feel your spirits lift and the years disappear every time you wear this flirtatious little nightgown with the ultra-daring side splits. Red is such a fabulous mood enhancer that you'll find yourself reaching for this time and time again – and perhaps another red apple.
Composition: Silk satin and embroidered silk georgette.
Care: Professional dryclean only.
Made to order. Please allow 14-24 days for delivery.
Designed and hand made in our studio in Melbourne, Australia.