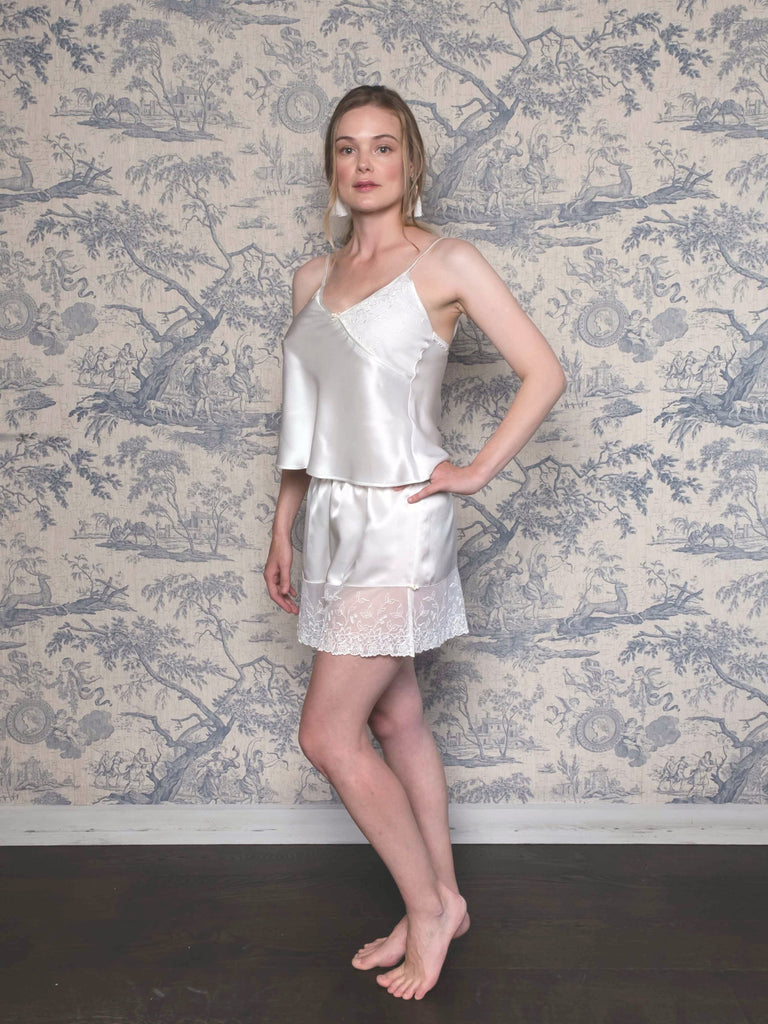 Hebe lingerie set
Named after the Greek goddess of youth and the prime of life, Hebe features a beautiful set of delicate camisole, French knickers, and a matching robe. Rejuvenate your soul by choosing this as your next lingerie addition. It's playful and girly and just wearing it will restore your senses to the sheer joy of life. Experience Hebe's magic for yourself and let her restorative powers work their goodness on you.
Composition: Silk satin and lace.
Care: Professional dry-clean only.
Made to order. Limited quantities available. Please allow 14 - 21 days for delivery.
Designed and made in our studio in Melbourne, Australia.