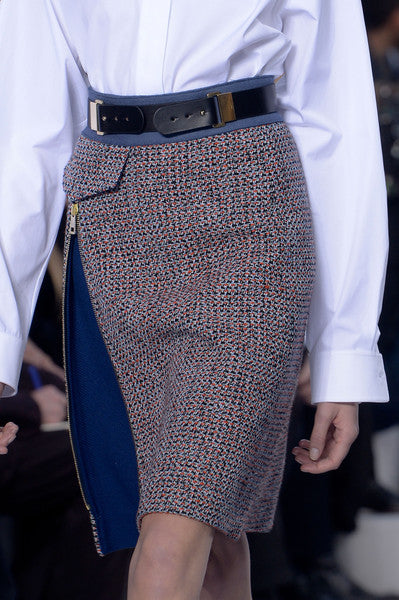 Pattern making - Chloé skirt
Join me as we work together on your own pattern of Chloé wool-blend tweed skirt from Paris Fashion Week Fall 2013.
Bring your fitted skirt block, calico, sewing machine, pattern making tools and good mood and we will spend a day perfecting a pattern just for you.  We will not only make a copy of the skirt, but we will make sure it suits you.  If you bring fabric you have in mind for this skirt, we will also talk about suitability and couture techniques you will use to make it. And of course we will discuss what you can do with your new pattern and how to use it in various ways.

PS Members of  Melbourne Couture Group can continue working on this skirt in the next group meeting.