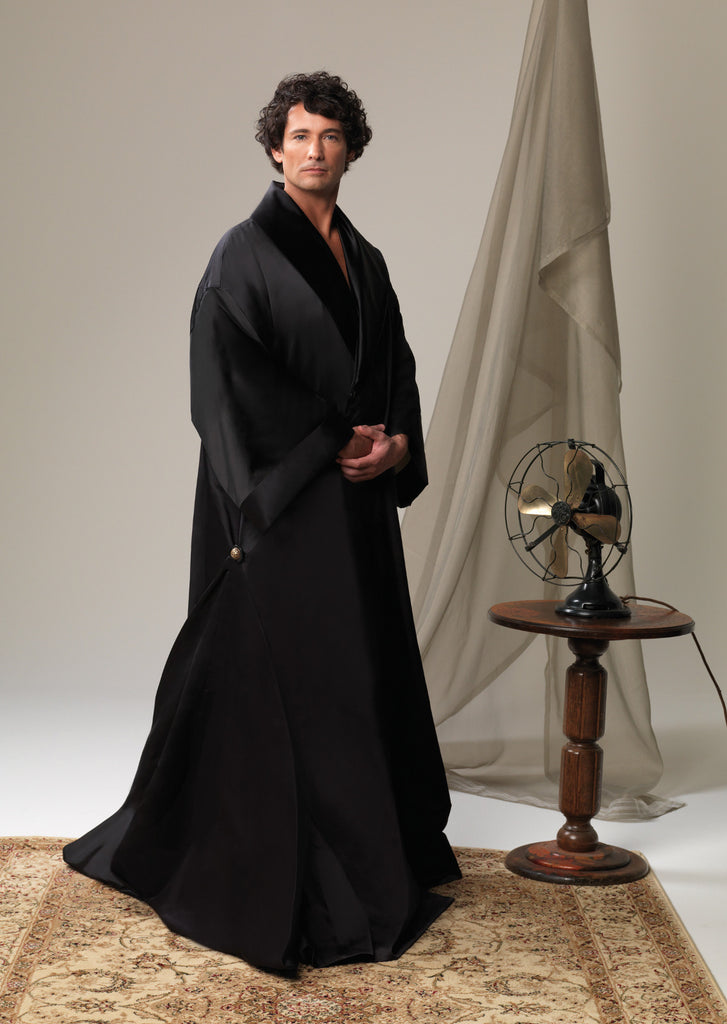 Black Opulence Robe
To wear this robe is to feel regal - walking proud and tall like an Emperor or King. The gracious folds of luxurious black heavy silk enfold the body and empower the wearer with great prestige embodying the mastery of his domain. A buttoned wrap closure provides a sleek formal look to this commanding robe.
Composition: Duchess silk with cotton towelling lining.
Care: Professional dry-clean only.
Made to order. Please allow 30-40 days for delivery.
Designed and made in our studio in Melbourne, Australia.