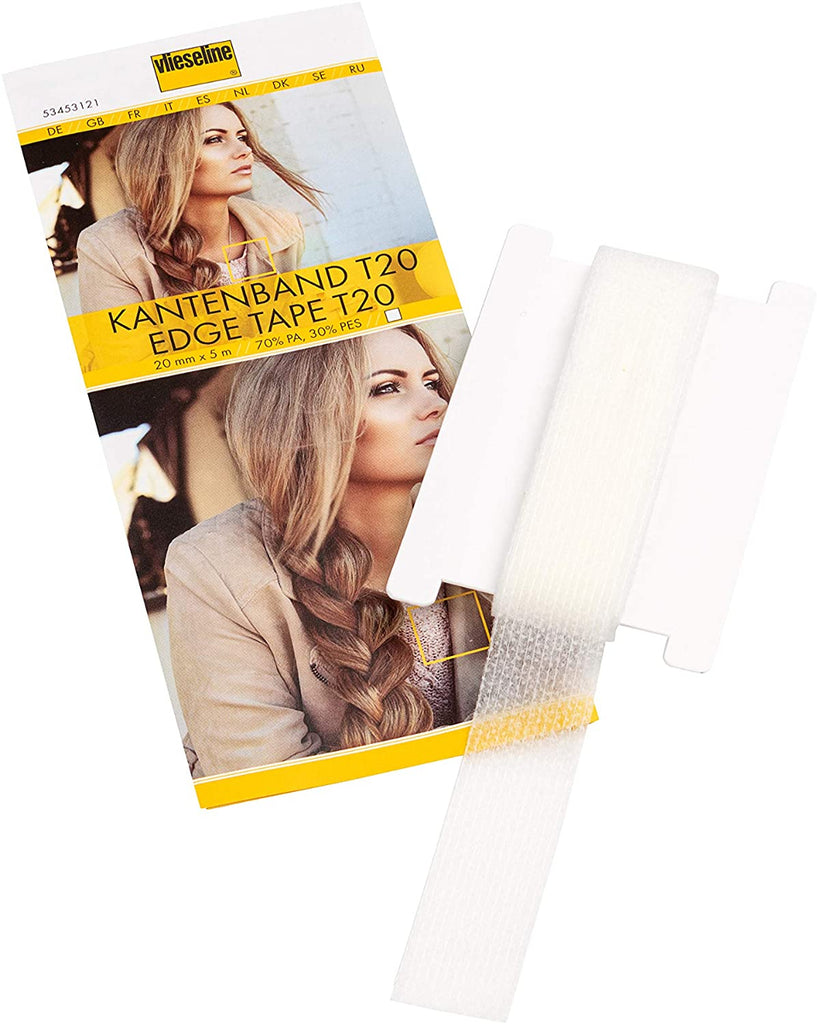 Vlieseline Edge Tape
High-quality Vlieseline light-weight fusible tape made of synthetic fibres, with stabilising vertical threads. Strengthened grain stabilises the fabric and protects against stretching, e.g. for the front edge on jackets and coats, lapel break, shoulders, and facings. It is also used to stabilised seams on heavy satin fabrics. Also known as a Straight Stay Tape.
Edge Tape comes in two colours - black and white, 10mm and 20mm wide, sold by a meter.
Instructions:
1. Lay out to the desired shape and lightly iron, about 8 seconds in each area. 
2. Do not cut notches as this could cause the stabilising strengthened grain to fray.
3. Allow the pieces to cool flat for about 20 minutes, so that the adhesive can set properly.

Care: 
Suitable for all fabrics.

 machine wash 40°
 
   dry cleanable 
WE RECOMMEND TESTING THE PRODUCTS BEFORE STARTING YOUR PROJECT