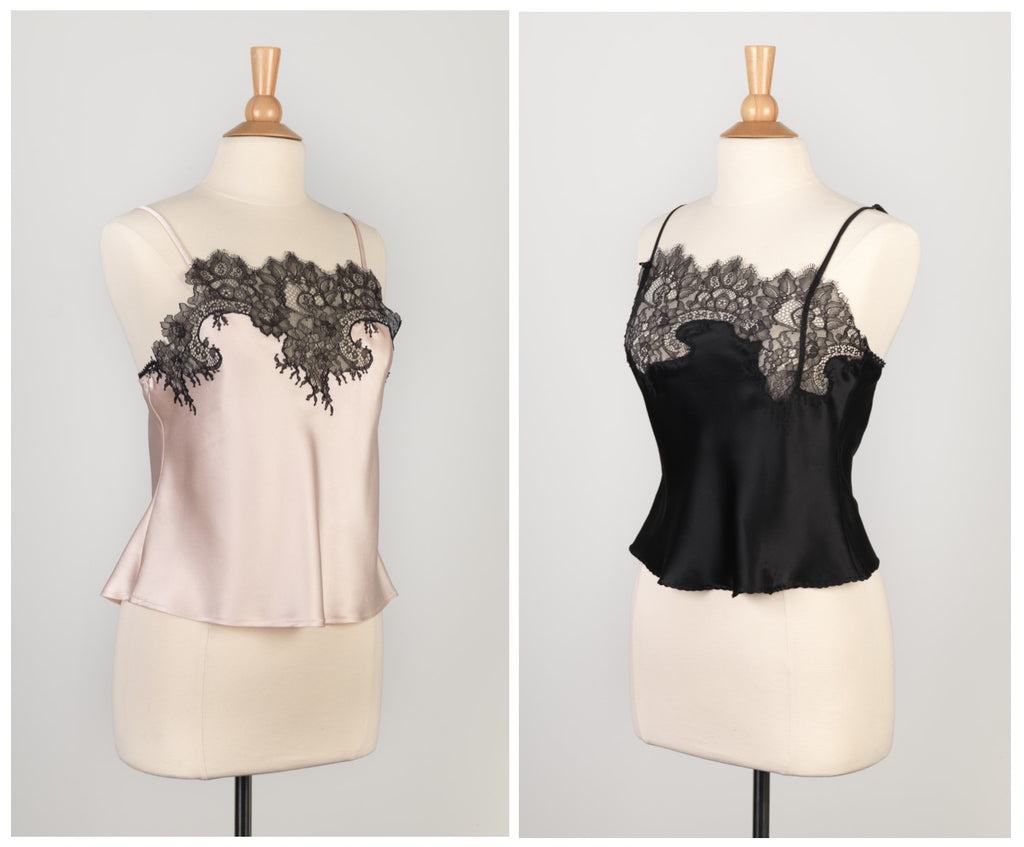 Delicate Nothings - Lace-trimmed Silk Camisole Workshop
Two Days Workshop – Lace-trimmed Silk Camisole
(Limited to a maximum of six participants)
This workshop will give you the confidence to create stunning and beautiful one-off lingerie.
Make a silk camisole while learning couture finishing techniques along the way.
We will start by looking at patterns and fabrics learning how to distinguish which patterns are suitable for fine fabrics. Next we'll discuss suitable laces and small decorative details such as roses, ribbons and bows. Finally some decisions about shoulder strap options. 
We will then talk about cutting slippery and delicate fabrics and cut our camisole!  Plus learn how to handle bias-cut fabric without stretching it.
The fun part is next – decoration! You will determine where/how to place your lace and make some decisions about how seductive you want to be (ie how much skin to show or not).
Then the hem – the last finishing detail. Again some decisions to make according to personal preferences.
Pattern is included as a part of the workshop. Please indicate your bust measurement when booking. 
Camisole kits are now available here
PS This class is intended for intermediate sewers.
Location in Adelaide:
Tatiana Light Fabrics
37-39 Unley Rd
Parkside SA