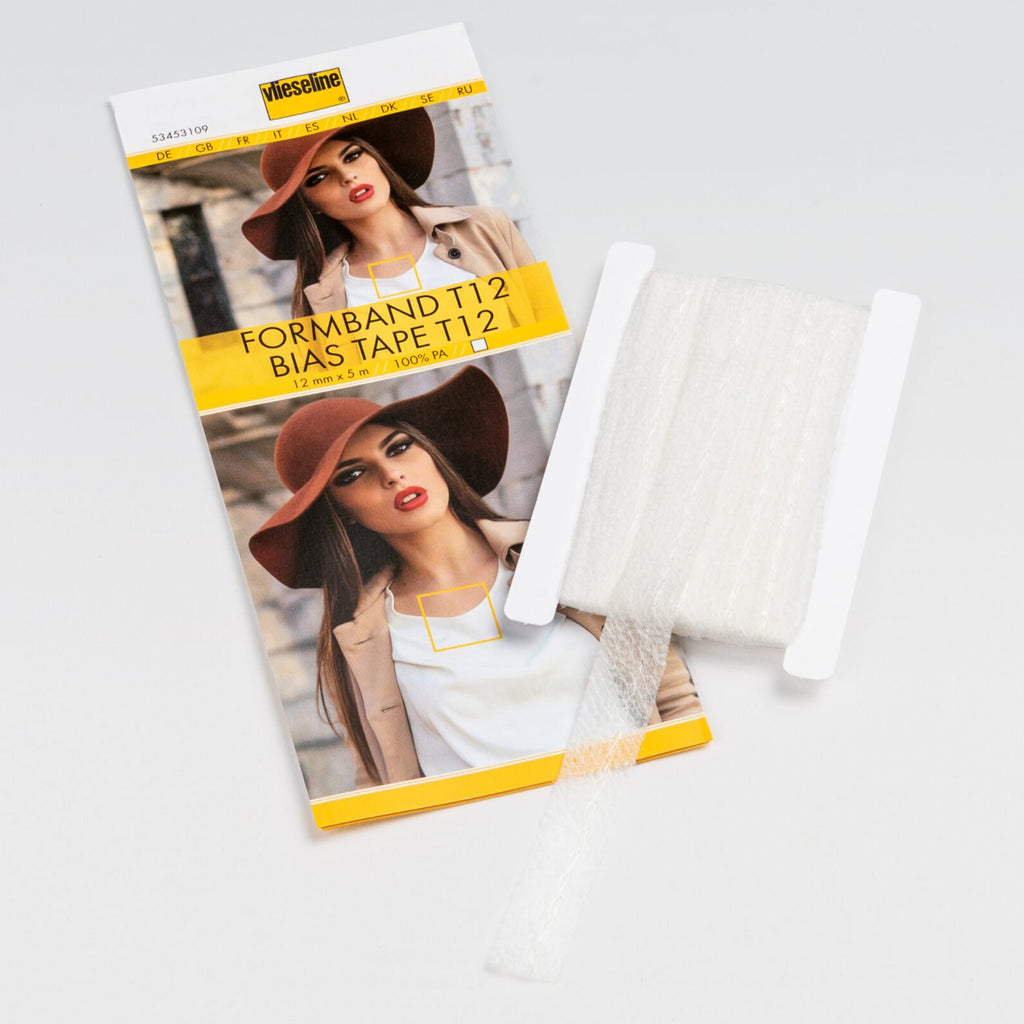 Vlieseline Bias Stay Tape
High quality Vlieseline light-weight fusible Bias Stay Tape made of synthetic fibres  and reinforced with a chain stitch.
Flexible iron-on,  grain-reinforced, this Bias Stay Tape is used to finish rounded and diagonal edges. It stabilises fabric and prevents stretching of edges e.g. armholes, necklines and hem lines. Can be used for T-Shirts, blouses, waistcoats, dresses, skirts and home decor.
Bias Stay Tape comes in two colours - black and white, 12mm wide, sold by a meter.
Instructions:
1. The 12 mm Bias Tape is stitched at 5/5 mm. When fusing, position the edge of the tape to fabric edge.
2. Sew behind the row of top stitching. The top stitched tape prevents stretching of edges.
3. Press on firmly on medium heat for 8 seconds, dry heat. Let it cool before continuing.

Care:
Suitable for all fabrics.

 machine wash 40°
 
   dry cleanable 
WE RECOMMEND TESTING THE PRODUCTS BEFORE STARTING YOUR PROJECT