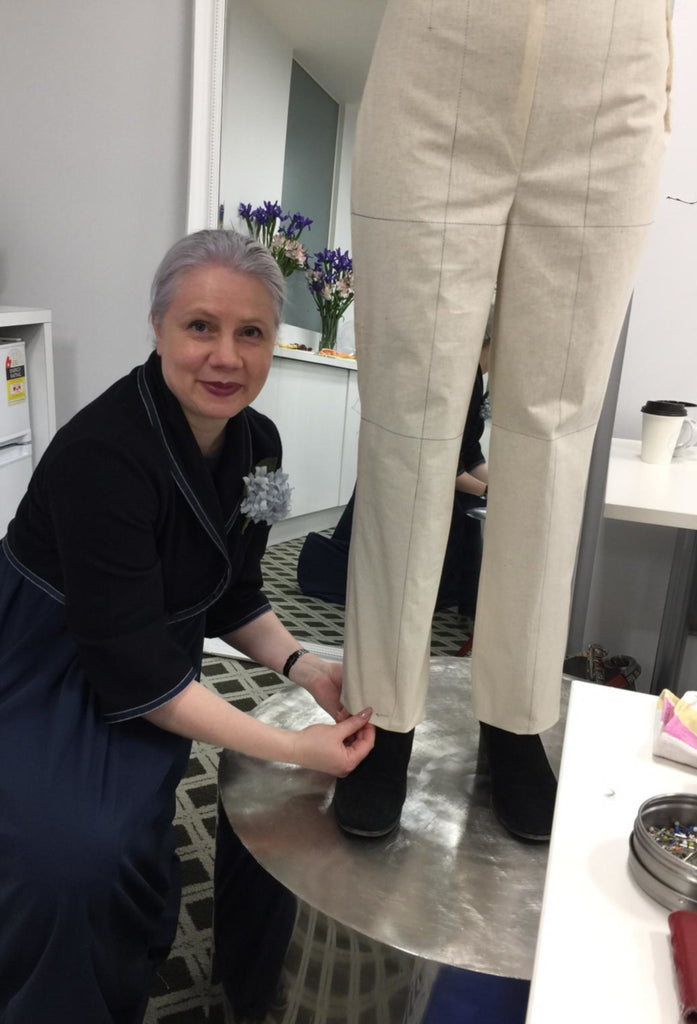 Block Workshops - Skirt and Trousers
Come and draft your own, perfectly fitted skirt and trousers blocks.
Learn what measurements are needed, what do they represent and  how to correctly take them. Using our specially developed pattern calculator get all computations out of the way in seconds. Draft your own block, make and fit toile, and finish the class with a pattern fitted to you.

"It was extremely accurate and I ended up with a perfectly fitting toile!"
"A first-ever for me, as no pattern has ever fit my difficult shaped body."
This is a three day class, one day for skirt and two days for trousers blocks. 
Please note that these classes are running fortnightly.
Once you have a block, you are welcome to join any of the pattern making classes to learn how to use it.

Workshops run from 10am until 5.30pm (lunch break included).