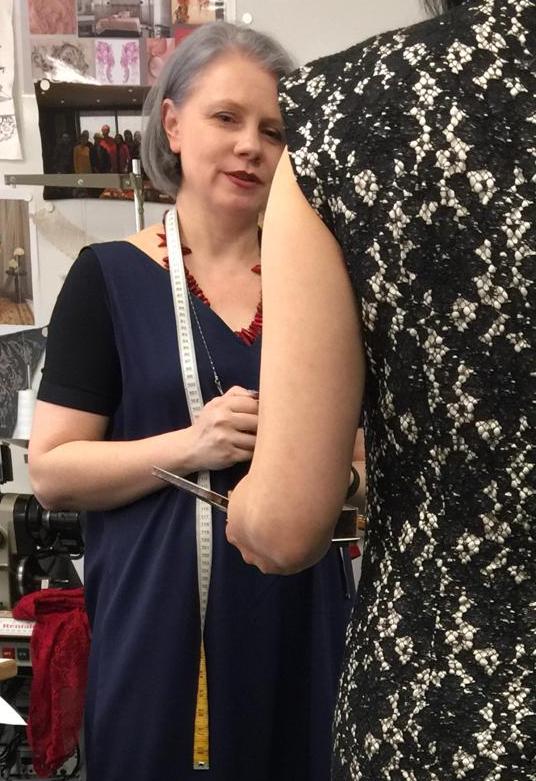 Face-to-face or On-line Fitting
Do you have a project that needs fitting? Not sure what or where to adjust, to get a better fit? 
Let me help you with 30 minutes online fitting session.  You will come to my studio or we will connect via Skype or Zoom, I will look at your garment on you, suggest adjustments, wait for you to apply them, and then check your garment again.
I am a third-generation Russian couturier with 45 years of experience in sewing, designing, and pattern-making for both individual clients and commercial fashion labels. A fitting session with me grants you access to the knowledge and skills that my family has acquired for over 100 years and will help you complete your garments with the fit that you love. 
My first Skype fitting was conducted in 2013 and I have helped clients complete a broad range of projects such as pants/trousers, bodysuits, tailored coats, etc. Let me help you achieve a personalised fit by creating garments you will be proud to have in your wardrobe that are both comfortable and stylish.