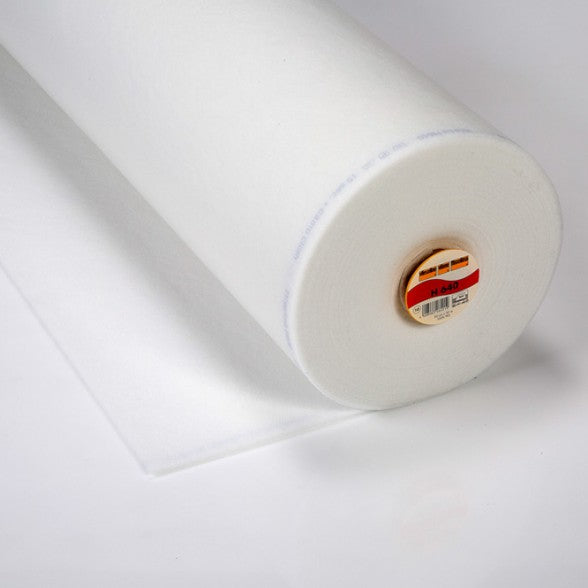 Interfacing - Vilene H640 - 90cm
Vilene H640 Volume Fleece Batting – Medium – Fusible (Iron On), for topstitch work and quilting, relief work such as voluminous tiebacks or braidings, as well as for warm clothing.
*Price per metre*
Properties: 
- 90cm wide
- Heavy-weight, soft iron-on batting made of synthetic fibres.
- 131 g/ m2

Fabrics:

For topstitching and quilting, for three-dimensional work such as voluminous bows or borders, and warm clothing such as jackets and coats. Suitable for light- to medium-weight fabrics.
Product benefits:
- Thickest iron-on volume fleece
- Easy to work with
- No shifting while sewing