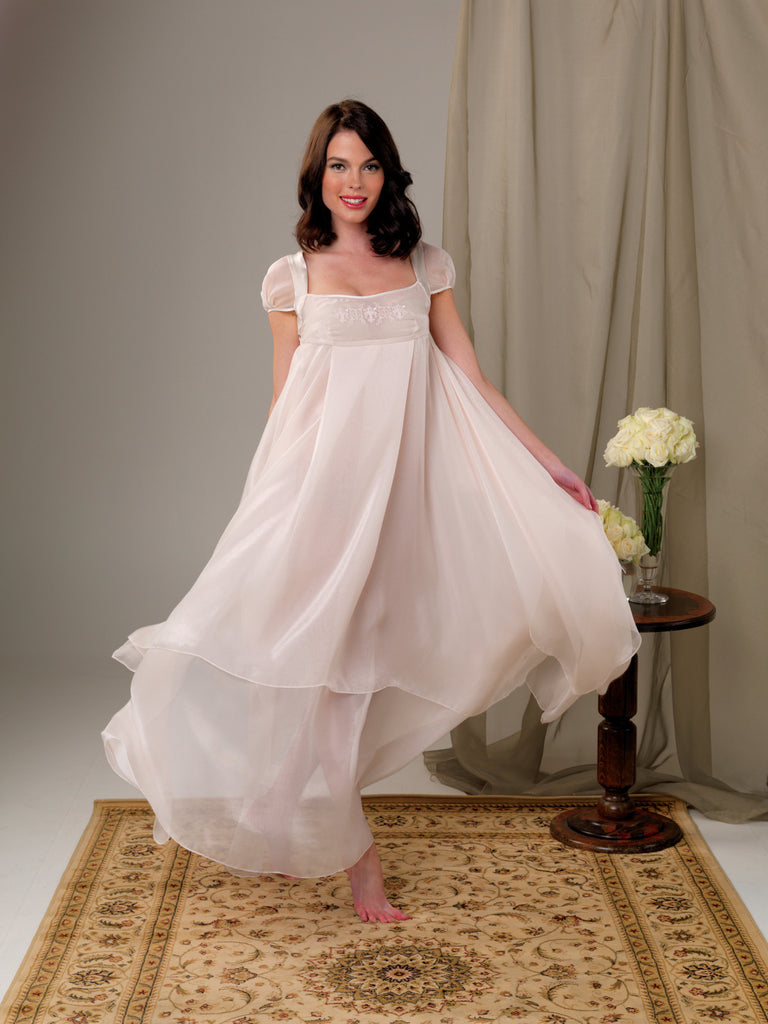 Empress Dream Nightgown
Drifting in wafts of cloud-like puffs of transparent silk, the Empress Dream nightgown recalls Napoleon's love for Josephine. This effortlessly floaty affair envelops the wearer in an enchanting confection enhanced with embroidered fleur-de-lis, Napoleon's favourite token of love. The nightgown's luscious cascading train features further embroidery, this time, the Empire's signature bee.
Composition: Pure silk mousseline and finished with silk satin trim.
Care: Professional dry-clean only.
Made to order. Please allow 14-21 days for delivery. 
Designed and hand-made in our studio in Melbourne, Australia.
Read more about this garment on Tatyana's blog here.

View Empress Dream Nightgown photos and video during the Loungewear catwalk at the Salon International de la Lingerie in Paris.