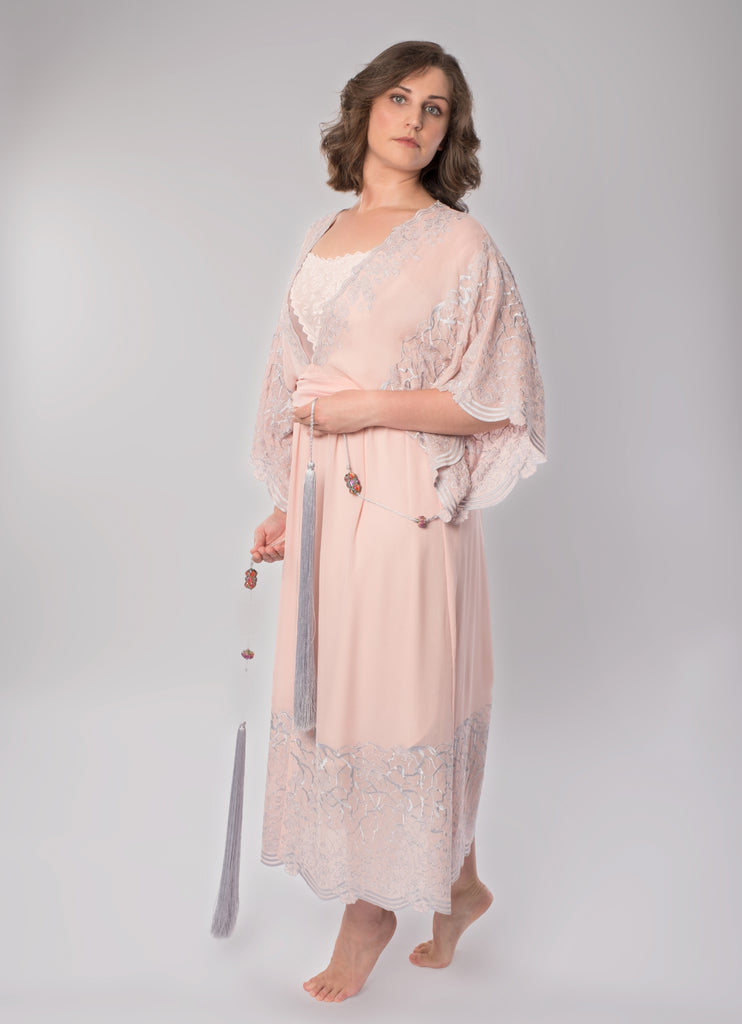 Sakura in the Rain Opulence Robe
Inspired by the delicately fragile beauty of spring's cherry blossoms, this capsule is the very essence of femininity. "Sakura in the Rain" kimono-style opulence robe draws additional inspiration from the luxurious opulence of the Seigfeld Folies era. The robe features lavishly embroidered sheer sleeves and a deep embroidered hem.  A finishing touch of glamour is the ultra-long silvery mauve hand-made tassels and glass beads that hang from the sleeve ends.  So elegant and so very 1920's. 
Read about the creation of this robe on my blog.
Composition: Pure silk georgette.
Care: Professional dry-clean only.
Made to order. Please allow 25-35 days for delivery.
Designed and hand-made in our studio in Melbourne, Australia.