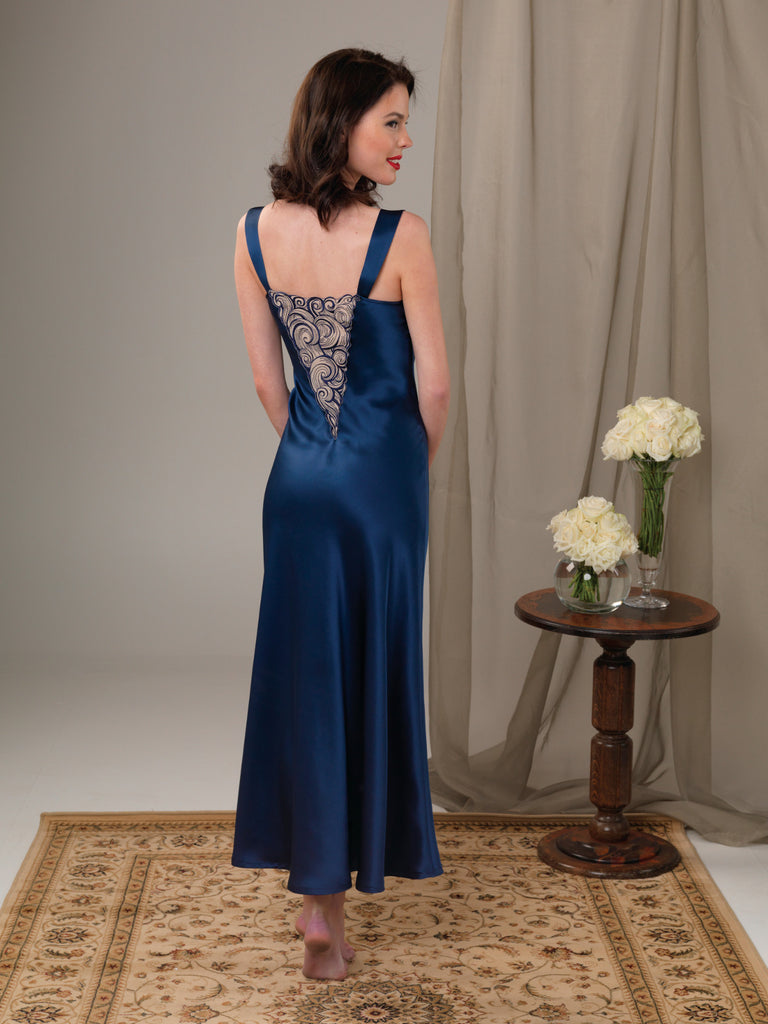 Oceania Nightgown
Embroidered waves passionately swirling in a tireless dance caress the back of the wearer, then gently disappear into the ocean floor. Glamorous and elegant with extra floating flares of silk, the bias-cut Oceania nightgown transforms you into Tsovinar the Goddess of the Sea.
Composition: Pure silk satin and embroidered silk georgette.
Care: Professional dry-clean only.
Made to order. Please allow 14-24 days for delivery.
Designed and hand-made in our studio in Melbourne, Australia.