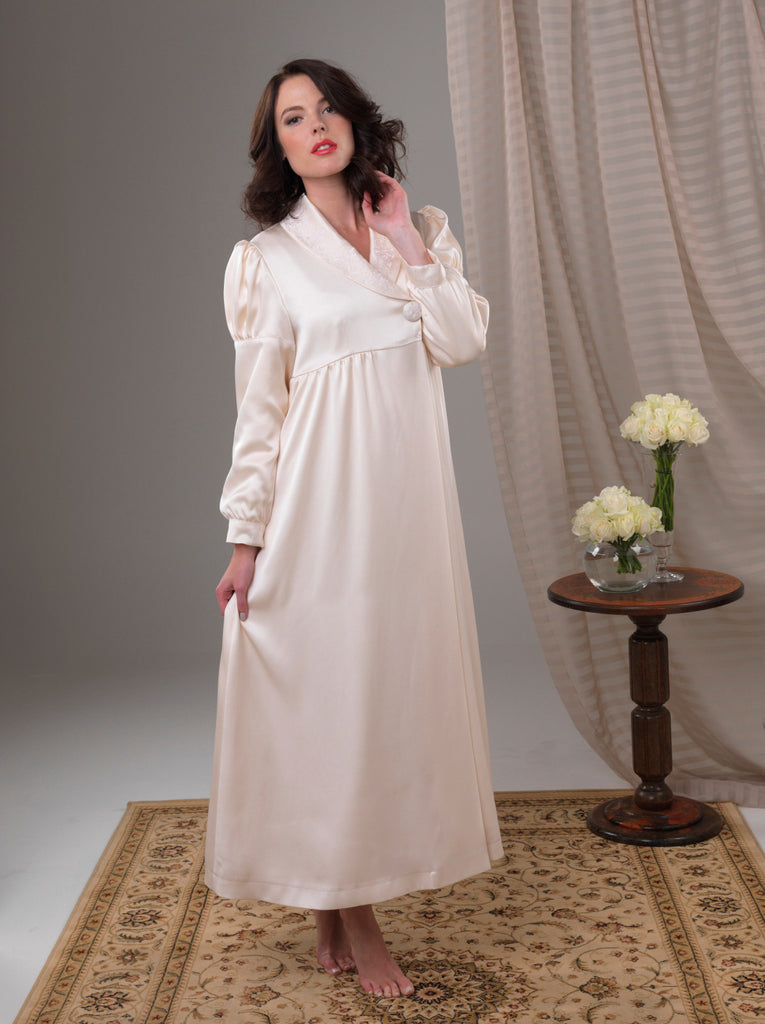 Empress Dream Grandeur Robe
The luxurious Empress Dream Grandeur robe enfolds the wearer in a soft cloud of towelling and silk satin. The fleur-de-lis embroidery recalls Napoleon's love for Josephine.
Featuring fleur-de-lis embroidery on the collar and on a large button. Reminiscent of the Romantic era it evokes femininity, elegance, and sophisticated style.
Composition: Double-sided silk satin with pure cotton towelling lining.
Care: Professional dry-clean only.
Made to order. Please allow 30-40 days for delivery.
Designed and hand-made in our studio in Melbourne, Australia.